Plastic pipe is a tubular section, or hollow cylinder, made of plastic. It is usually, but not necessarily, of circular cross-section, used mainly to convey substances which can flow—liquids and gases (fluids), slurries, powders and masses of small solids. It can also be used for structural applications; hollow pipes are far stiffer per unit weight than solid members.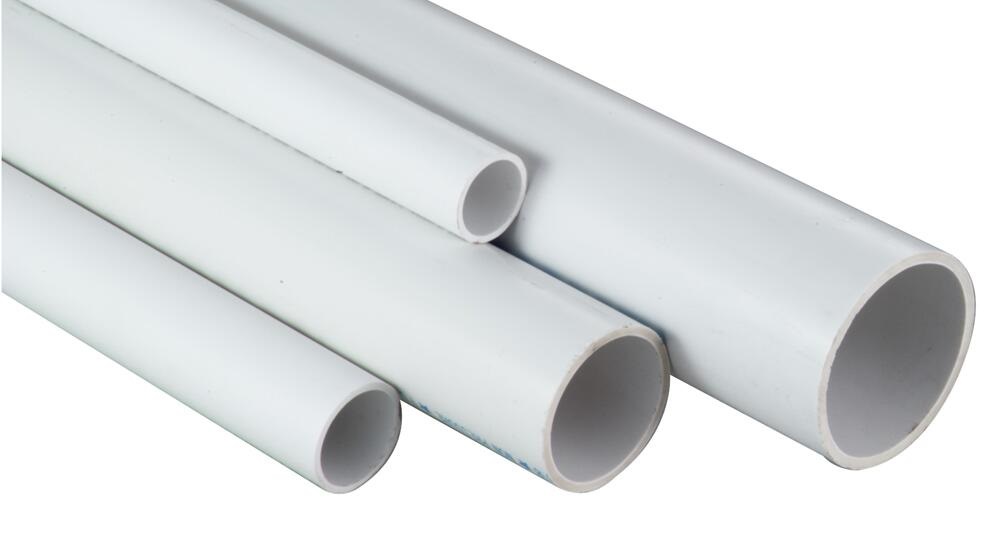 Plastic pipework is used for the conveyance of drinking water, waste water, chemicals, heating fluid and cooling fluids, foodstuffs, ultra-pure liquids, slurries, gases, compressed air and vacuum system applications.
There are three basic types of plastic pipes:
Solid wall pipe:Extruded pipes consisting of one layer of a homogeneous matrix of thermoplastic material which is ready for use in a pipeline.
Structured wall pipe:Structured-wall pipes and fittings are products which have an optimized design with regard to material usage to achieve the physical, mechanical and performance requirements. Structured Wall Pipes are tailor made solutions of piping systems, for a variety of applications and in most cases developed in cooperation with users.
Barrier pipe:Pipe incorporating a flexible metallic layer as the middle of three bonded layers. Barrier pipe is used, for example, to provide additional protection for the contents passing through the pipe (particularly drinking water) from aggressive chemicals or other pollution when laid in ground contaminated by previous use.
Most plastic pipe systems are made from thermoplastic materials. The production method involves melting the material, shaping and then cooling. Pipes are normally produced by extrusion.
---
Post time: Feb-18-2018